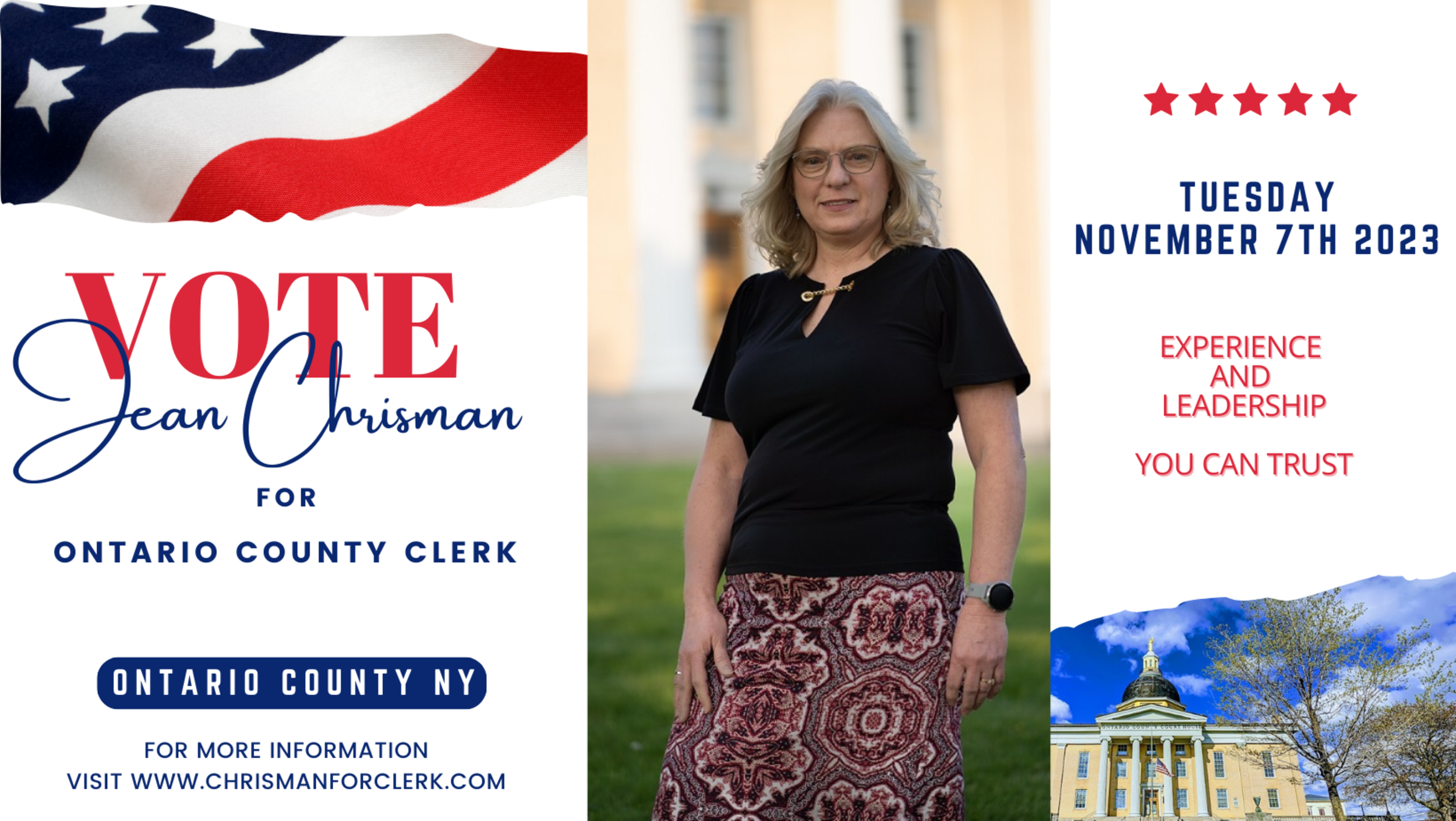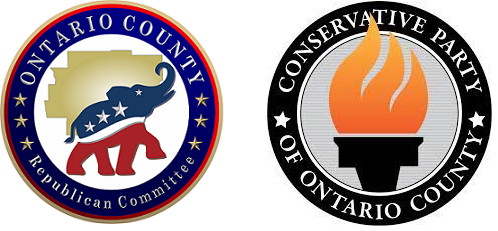 My name is Jean Chrisman. I am honored and deeply humbled to be nominated by the Ontario County Republican and Conservative Parties to run for Ontario County Clerk this November.
My campaign platform is not as much about partisan politics but rather making government services more effective and customer friendly. I plan to instill confidence in the minds of voters that not only do I continue to aspire to serve the public, but that my career path has prepared me with the requisite qualifications, vision and temperament to manage this elective Office responsibly to the ultimate benefit of all staff, stakeholders and constitutents.
As the campaign catches more steam through the coming months, I would appreciate your kind support of my candidacy in any capacity. Your one vote counts...... and I hope to earn it on November 7th!
Thank you !